Dragon Age 2
has gone gold,
the demo is out
, and Bioware-fashioned hype has descended on the RPG-o-sphere like darkspawn on an unfortified village. In an attempt to inflame the passions of forum-dwellers on Valentine's Day, Bioware
confirmed the love interests in Dragon Age 2
and - if that weren't enough - posted short stories demonstrating the badassery of the characters. That kicked off a 169-page (and counting) thread mostly revolving around the sexual orientation of the love interests, including some speculation that
all
of them are bisexual.
Totally unfounded, surely. Only an Internet forum could air such a wild notion. But wait...
And please don't close off all those options to players of the wrong gender. Great as it is,

Mass Effect

is not such a literary masterwork that it would completely ruin a delicately crafted character to check the bisexual flag. And we know that's all it takes, because modders have already done it.
That's from a recent PC gamer article
15 things we want to see in Mass Effect 3
. For comedic value, I'll point out that the quote is an addendum to item number 5: "More convincing romances." Because presumably it's "convincing" when all the love interests aren't picky about the gender of their partners.
Personally, I would prefer
zero
bisexual love interests. It's not that I think it's such a rare phenomenon. Rather, it's the meta. It's the knowledge that the sole reason bisexual characters are being included is so that they can do double duty as love interests. That sort of thing bothers me, though I admit my perspective probably isn't representative of players at large. If it does turn out that all love interests in
Dragon Age 2
are bi, I will probably skip romances entirely. Yep, I'll take my ardor and go home.
But I (like just about everyone else) have said enough about romances lately, and the larger issue here isn't about love interests per se. To illustrate, I'll throw in
another thread from the Bioware forums
, in which some players lobby for being able to select the talents and skills of their companions - even those that were logically "earned" before the character joined the party. After all (the argument goes), why should I be forced to turn away an otherwise desirable character just because his or her stats don't fit my party's needs?
In both cases, what players are really asking for is more power to shape the game world to their liking. In the case of bisexual love interests, players don't really want characters who go
both
ways, but rather characters who go
their
way. In the other example, they want control over a more humdrum aspect of the characters - their statistical makeup.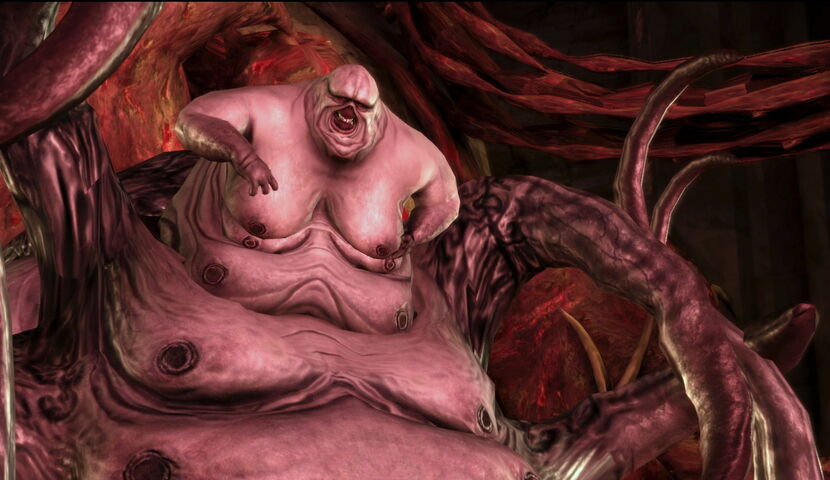 This is how strongly I feel about it
By now I'm sure it's obvious where I come down on this issue. The game designer in me would rather suckle a broodmother than allow one of his characters to be "configured" according to the whims of the player. I guess I'm one of those uppity designers alluded to by PC Gamer who insist on a certain amount of creative control over the characters, even in a lowly game (or worse, a mod).
But honestly, this isn't about protecting creative turf. I've always thought of RPGs as collaborations between the DM (read: game designer) and the player. In fact, the ability as a player to help craft my own experience is what attracted me to RPGs in the first place. I just think that experience is much more satisfying when the characters you encounter have wills and personalities of their own. When designers give up control of those things - in other words, when the characters lose their integrity - then the game world no longer seems real enough to be worth visiting.
It feels a little strange to be making this argument, because in general, I believe the balance of creative power has recently shifted too far in the direction of the writers and designers - at least in Bioware RPGs. As Bioware has moved more deeply into console territory, game narratives have grown more and more rigid at the expense of player choice, to the point where pregenerated PCs have now become the norm.
But though it may seem contradictory to argue for more designer control in one instance and less in another, it's really not. What I want is a certain kind of balance - the kind that has always worked for RPGs, both computer and tabletop. In short, I want the player to have absolute control of the PC and the designer to have absolute control of the outside world. With a few rolls of the dice to settle everything else.